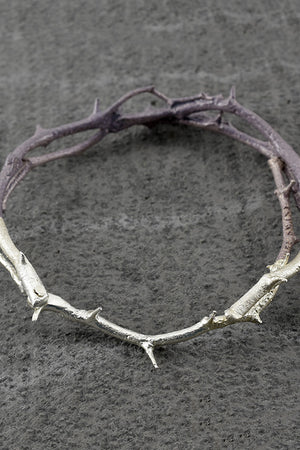 Pearls Before Swine is a jewellery brand based in Montreal. Its designer Himo Martin, focuses on finding beauty and unusual aesthetics in often abandoned and overlooked objects. Nails, heavy chains, thorns and branches juxtaposed with pearls and diamonds create extraordinary collections for those who appreciate the ephemeral spirit of nature as well as raw honesty of industrial elements.
This unusual selection of rings, pendants, and earrings has been hand crafted from materials such as rugged oxidised silver, rough diamonds and fair-trade Akoya and Tahitian pearls.
What makes these pieces even more unique is a very conceptual and personal context in which they were created – they are treasures found on exotic travels, remains of a childhood home destroyed by fire or redefined objects of beauty and desire.