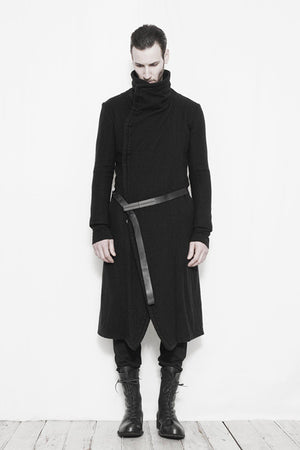 NUDE:MM is a Japanese brand that conveys a simple aesthetic message of functionality and structure, creating garments of almost architectural feel. Its Tokyo-based designer Masahiko Maruyama introduced the label in 1996 by offering high quality fabrics and laid-back tailoring for men and women. Since then, he stuck to the minimal colour palette of blacks and greys, encapsulated in arguably simple designs of ultra contemporary, sometimes even futuristic silhouettes.
NUDE:MM rejects the idea of decorative elements in order to focus on effortless cuts and fine materials. These collections are worn with ease; sweatpants with slouchy cardigans or cropped trousers with elongated vests may seem very unassuming at first, yet they create the most dramatic looks.
Maruyama achieves, what only few can create – aesthetics of power without ostentatiousness and sexuality, refreshing simplicity crafted into contemporary designs.