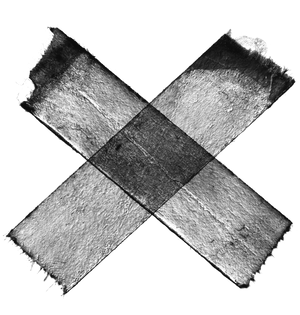 UJNG is one of the newer fashion boutiques based in London, UK.  A unique and original take on the London retail fashion scene offering the customer an exclusive online presence. With their online shop which works in conjunction with their 'appointment only' showroom also based in London. This in turn creates the exclusivity, yet accessibility of the UJNG retail experience.
Who works at UJNG and why the interest in avant-garde and artisan style fashion brands?
We are (U) Usman (J) Jasmin (N) Nick (G) Gareth.
Jasmin: Usman and I used to work together in the London Luxury Retail sector and started discovering this "universe" about 10 years ago, through designers such as carpe diem, Yohji Yamamoto, CCP, Guidi, MA+ etc. It was a style of fashion that really appealed to us both. The thought and creativity that went into each collection, the time spent and quality of each item was refreshing in comparison to mass produced generic fashion.
It was during this time we met Gareth and Nick, initially they started off as our clients. We all had the same passion for Avant-garde fashion and friendship grew from there.
You've worked in retail management in the past. What were the reasons to create a unique online store called UJNG?
After years of experience in retail management in the back and front of house, we thought that we could do something together and join our skills set towards the same passion. Our first aim is to create a very personal online experience and make our customer feel like they are shopping in a boutique feel website.
What brands are you carrying at the moment?
Ann Demeulemeester 
Barny Nakhle
Damir Doma
Forme d'Expression
Haider Ackermann
Julian Rehbock
Raymond Natale
Future collaborations
Ann Demeulemeester

A.F.Vandervorst 
Damir Doma
Daniel Gregory Natale
Forme d'Expression
Haider Ackermann
ID
What do you look for as buyers?
We try to offer the best selection possible to our clients. Make them discover new talents and maybe rediscover the ones they forgot about. We try to offer a selection where design and quality meet price. It's not always easy to find the right balance for a young business like us but we have received positive feedback from our clients and people in the industry.
When adding designers to the UJNG collection, what are some of the newer brands that you'd like to represent?
Every season we are aiming to improve our offering to customers. This season we are adding Ann Demeulemeester men's, Julian Rehbock, Haider Ackermann to name a few. There is so much talent around the world and we like to showcase the ones that we feel deserve more exposure but also carry the same values as us. For AW17 we will still be growing with some very exciting designers but we can't say who just yet.
If a customer chooses a showroom appointment at UJNG, please describe what takes place at your London showroom?
At present, we are offering an appointment only styling service in our offices at London Bridge. It's an easy location to reach away from the over crowded centre of London, 5 minutes from The Shard. The appointments are always very relaxed and allow the time for someone to see, feel and try the collection without other customers and pushy sales people. We have no minimum spend to book an appointment so someone can just come to see one piece or even meet the team.
What are some of the future ideas for UJNG?  Could we envision the shop creating it's own clothing brand or collaborating with some emerging designers?
For the future, we have plenty of ideas, possible collaboration with some designers but it's a bit too early to discuss that. We started a year ago and we want to focus on customer satisfaction and aim to understand who they are and what they want.
In relation to the avant-garde labels that you carry at UJNG, how do you see that particular market in 'fashion' evolving?
Every aspect of the society is changing and so is fashion, especially the avant-garde scene. Some people say avant-garde is dying, we would say that it is merging with luxury streetwear style. You still have labels such as Guidi, CCP and Label Under Construction which will always stay unique and be pillars of the old guard, but you can see designers with an 'avant-garde' tag starting to feel a little more "streetwearesque" with a luxurious feel. We believe Song for the Mute is the perfect example of avant-garde's development over the years.
Avant-garde has always been a 'taste', like art. People who are considered to be avant-garde aren't those who follow trends but set them. This means avant-garde is personal to each person.
Interview by Adrian Glass with UJNG