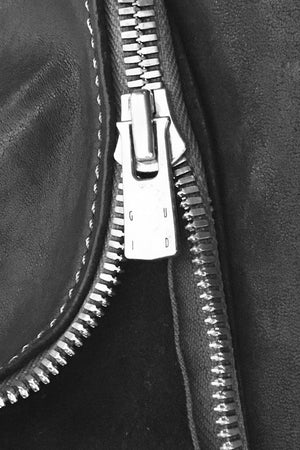 Did you know that 'guidi' in Italian means 'lead'?
Guido Guidi, Giovanni Rosellini and Gino Ulivo were undoubtedly leaders in the craft of making precious leathers. They established 'Conceria Guidi e Rosellini', presently known as Guidi, which over the years has produced some real masterpieces in admiration for traditional shoemaking.
Respecting the heritage of fourteenth century's leather tanning, Ruggero Guidi carries on the legacy of his predecessors by creating exceptional footwear for those who appreciate wearing works of art on their feet.
Guidi collection represents deeply rooted Italian craftsmanship with a modern twist of technology. It transcends the conventional idea of style and comfort by creating a strong connection between a shoe and the personality of its wearer.
If you're passionate about leather with a touch of eccentricity go get you a pair available on UJNG.