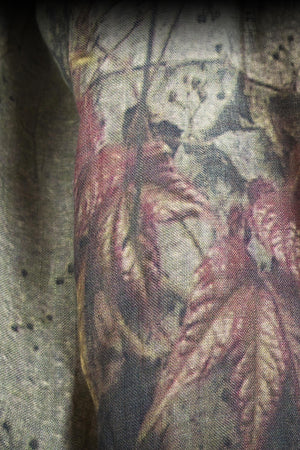 Koeun Park is a precision designer who encapsulates a passion and emotion to her collections, that in a lot of ways is unrivalled by any other emerging fashion label.  She studied Haute Couture at Chambre Syndicale de la Couture Parisienne, moving from France to New York, learning and adapting as she continued onwards, moving back to Europe and finally residing in Perugia, Italy.  In 2005 she launched her label Forme D'Expression thus her vision came into being, now over ten years later.  She has become a master in creating garments that are not only incredibly well made and structured, but also individually designed. Themed with Koeun Park's quest to portray an individuality to her collections, which is by it's definition the meaning of Haute Couture, so when a piece of clothing is worn by the individual – it then becomes part of an impression that has a specific uniqueness.  Park in her pursuance for perfection, is also extremely clever in developing her unique vision of Couture fashion.
UJNG is now offering the Forme d'Expression SS17 Collection. The beautifully cut and styled white linin dolman t-shirt, once again a perfect representation of individuality. A long sleeve linen pull over, with it's intricate pattern weave.  A hallmark of Koeun Park's skills in pattern design.
Also being offered from UJNG are the black cotton and nylon curved pants – intricately seamed, with a fitted style and the tribal inspired black linen zulu scarf with detailed stitching.
Discover Forme d'Expression latest collection for men and for women on UJNG.